The women behind the technology
International woman's day is the perfect day to have a chat with the women of Bulkio. Meet Linda and Anne, both working at Bulkio's tech department. How did they end up in Transport & Logistics? What do they like most about their jobs? And what will the future bring?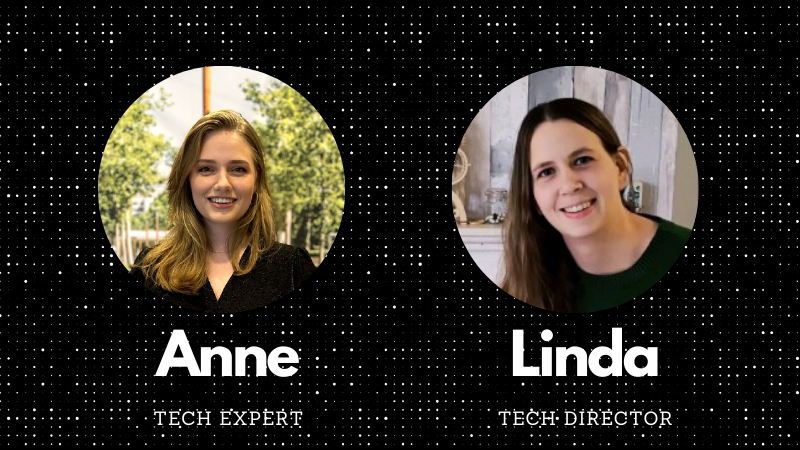 ---
Name: Anne
Age: 22
Study: MSc Supply Chain Mgm
How long have you been working in logistics: For almost 2 years
Why logistics: I like logistics for it's complexity and it's multitude of actors where cooperation is they only way to get from A to B.
Why Bulkio: Small, dynamic team where we consider today's problems, but also keep an eye on those of the future. (Sustainable vision)
Your job title: tech expert
Best thing about your job: fast-paced environment, innovative culture, varying responsibilities

What the future looks like: I feel like logistics is opening up and appreciating more and more the value of shared solutions. Bulkio can become an integral part of that sharing community if we keep listening to the needs of its members.
---
Name: Linda
Age: 32
Study: Business Administration
How long have you been working in logistics: 10 years
Why logistics: because of the dynamic environment where a lot of elements are connecting. Which creates a lot of challenges.
Why Bulkio: I like the innovative technology and flexibility of the platform
Your job title: Tech director
Best thing about your job: to be able to integrate beautiful new technologies. I also like it when I see people going through personal development. That they grow professionally.
What the future looks like: I believe that in the future we will share data about our specialisation and our network. As a result, we will jointly optimise our planning. As logistics becomes smarter, even more cool technology will be developed.