Less empty miles for Cisternas Amarillo
Cisternas Amarillo
Cisternas Amarillo, part of the Pantoja Grupo Logístico, is specialized in the dry bulktransport of granulated and powdered products. They have a special focus on food products and raw materials for food. With a modern fleet of 45 tanks they cover the entire Iberian Peninsula and Europe.
Environmental impact
Companies that focus strictly on transporting food products are facing more regulations, protocols and rules. Due to this it is a challenge to manage the empty miles. Stendahl: "Empty miles do not only negatively affect our profits, they also have a negative impact on the environment. Moving goods around is necessary and it is our job to make sure that this comes with the least environmental impact possible."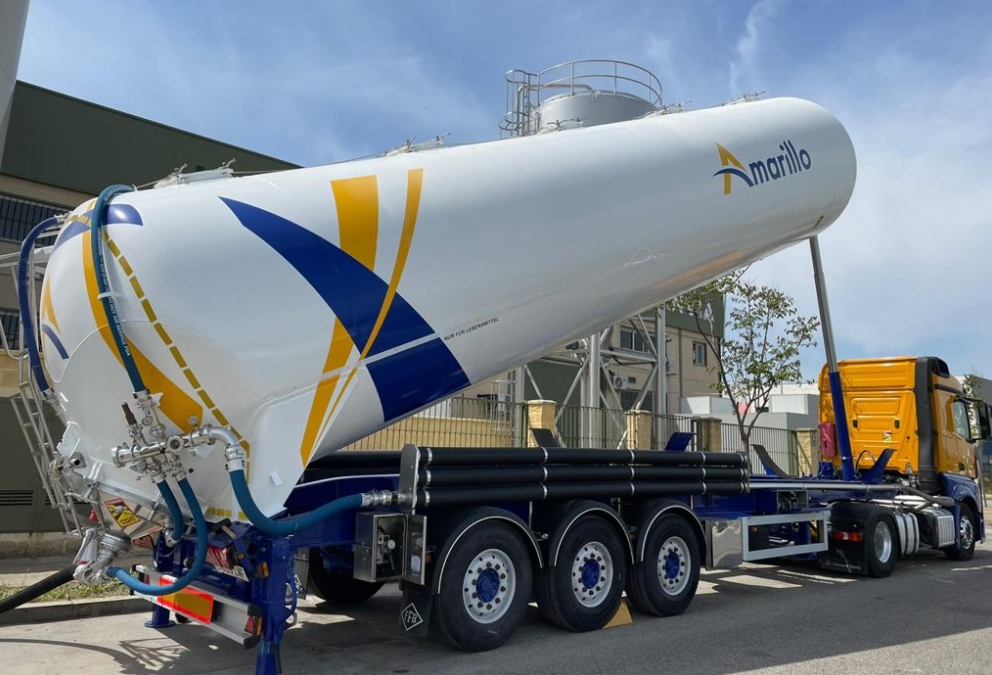 Bulkio
To avoid empty miles and minimize environmental impact, Cisternas Amarillo uses the Bulkio platform. ''We take a structural look at our flows and actively seek corridors that can complement our regular flows. On a day to day basis we use Bulkio to find return loads to avoid having excessive empty miles to bring our trucks back home. Bulkio gives us easy access to a wide variety of loads", says Antonio Amarillo, Business Development Director at Cisternas Amarillo.
Transparency
Bulkio is very fast and easy. According to Antonio the terms and conditions of Bulkio are super clear: "Bulkio is transparent and there are no doubts about what is agreed. For example waiting time is handled automatically without discussions.''