A hassle-free 2022 for Hoffmann
Our Carrier Manager, Christian Pregled, often visits Bulkio members to maintain a strong relationship. A few weeks ago he visited Hoffmann Silo Logistics in Poland.
Hoffmann is specialized in the transportation of loose materials in silo semi-trailers throughout Europe. More than 30 years of experience made them a leading expert in this sector.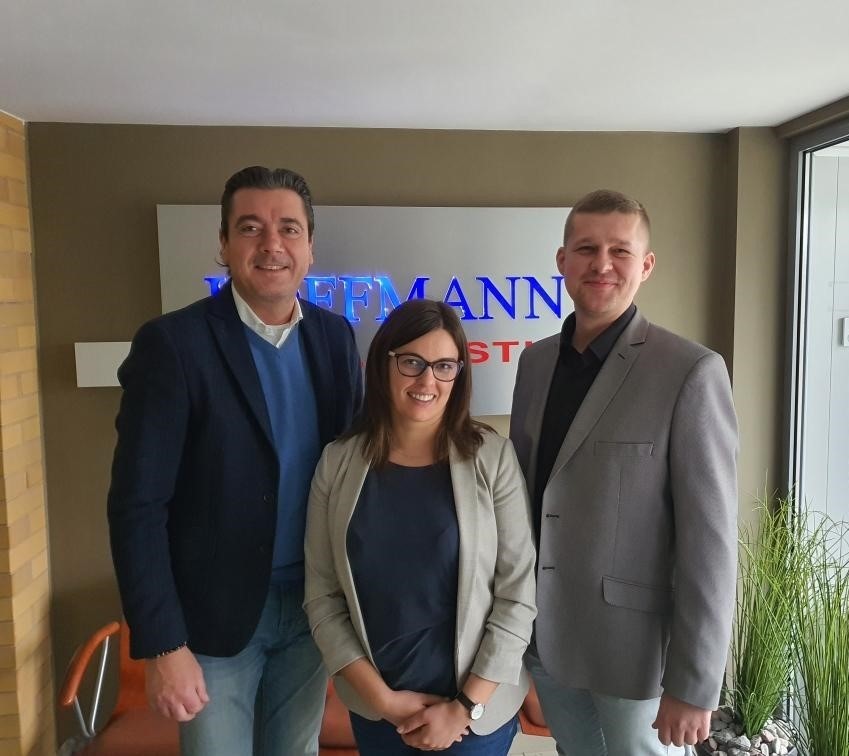 Hoffmann is a frequent user of the Bulkio platform. "We all agree that we use the platform basically every day. We are checking new orders, entering execution data and checking invoices. So as you see, we need it daily.''

Why Bulkio
''The platform helps us actively search for orders that are aimed at optimizing the financial results of our company''. According to Hoffmann Bulkio also brings other benefits. ''We mostly like the fact that it's fast and easy to use. Also there is amazing contact with your traders who are always ready to help.'' The variation of destinations is a great addition for them. ''We can negotiate the prices, choose the destinations we like and there is almost always something to choose, because the selection of orders is really nice.''
Bulkio Connect
Hoffmann appreciates a hassle free way of working. Therefore they are joining the Bulkio Connect program. As from January 2022 their entire fleet will be connected to the Bulkio platform by boardcomputer. ''We are really happy that we can take part in this promising program. Our main expectation is limited amount of operational work while operating the Bulkio platform, because most data will be filled automatically. This is a big advantage, together with the better payment terms.''